"Our days are filled with God!"
Those were the words of one of our students recently when discussing what makes our school special. I particularly liked that statement for the meaning "between the lines".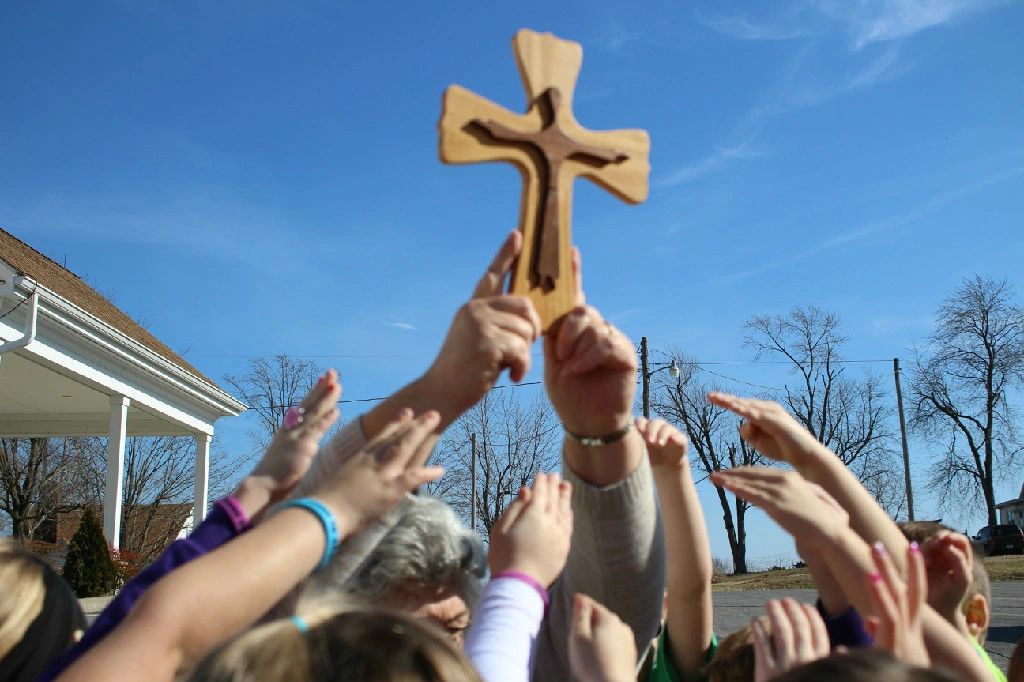 We do have chapel every morning where we begin our day in worship and prayer to our Heavenly Father. The pastors teach the older students about the Old or New Testaments and the Catechism three days a week. The teachers spend time discussing our Bible story of the day in their classrooms. We begin with prayer, end with prayer and pray before our meals. We sing "Jesus" songs all year long, not just at Christmas. And we talk about repentance and forgiveness when someone makes a poor choice.
But of course that is not our whole day. We also work very hard providing the highest quality education possible. We expend much energy creating a climate of warmth within our walls. We help the children to understand the world in which they live and how to navigate it. We teach children how to work well with others and enjoy positive relationships. We spend time with the arts and running and playing and eating lunch. In fact, most of our day is spent on what would be considered "secular" activities.
Except for one thing. Our days are filled with God, because our hearts are filled with God. In all that we do, in all that we say, we seek to glorify God. He is in all, with all and through all that we do, because His Spirit indwells us. When that child said, "Our days are filled with God," they were not going for some deep, theological meaning, although I believe it is there. He was simply expressing his comfort with being able to openly and honestly share his faith throughout the day, even as his teachers do the same.
Our school is special. For all the right reasons…our days are filled with God!